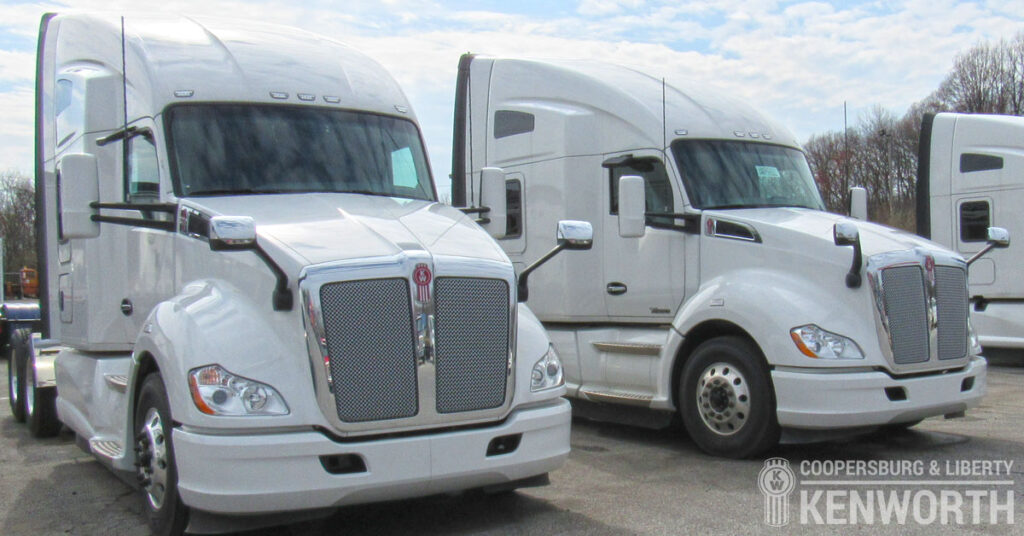 Everyone wants the new Kenworth T680! This revolutionary truck is quickly becoming one of the most popular vehicles on the road. Unfortunately, you may find a limited selection of Kenworth T680 trucks for sale.
However, those who are willing to travel a little will be well-rewarded. Rather than settling for a handful of options in Kenworth T680 trucks for sale, they could come over to Coopersburg & Liberty Kenworth in Swedesboro, NJ and Coopersburg, PA. Our gigantic lot has a huge number of T680s in a wide variety of configurations, ready to drive away today. And our extensive customization options can ensure it's exactly what you need.
Why People Are Coming from All Over for Kenworth Trucks
Superior aerodynamics
The Kenworth T680 is a head-turner in more ways than one. It looks great, but in this case, form follows function. The T680 is, without a doubt, the most aerodynamic truck on the road. Computer-aided design has minimized drag along every inch of the truck, resulting in a vehicle which is truly as sleek as it looks.
Extensive cab options
From day cabs for local runs, to full-sized sleepers for long hauls, the T680 has five different cab options with varying sizes, weights, and layouts to ensure it can meet your needs. We particularly recommend the 52″ mid-roof, which contains a full sleeper yet is substantially smaller and lighter than most sleeper cab options. You can drive long distances in comfort, while still being able to squeeze a few hundred extra pounds onto the load.
Computer-aided driving
The onboard computer systems for the T680 are like having a constant co-driver. The computer monitors every aspect of the truck's performance, watching out for potential problems, as well as offering advice on fuel savings. It even incorporates a cruise-control system which is tied into the GPS, allowing it to predict curves and hills for improved gas mileage.
Real on-the-road savings
What this all adds up to is a truck which will cut at least 10% of your on-the-road costs compared to virtually any other model – even other Kenworth's. With profit margins in shipping getting tighter, the T680 helps keep companies in the black.
To learn more about the Kenworth T680 for sale near Washington, DC, just contact Coopersburg & Liberty Kenworth today!