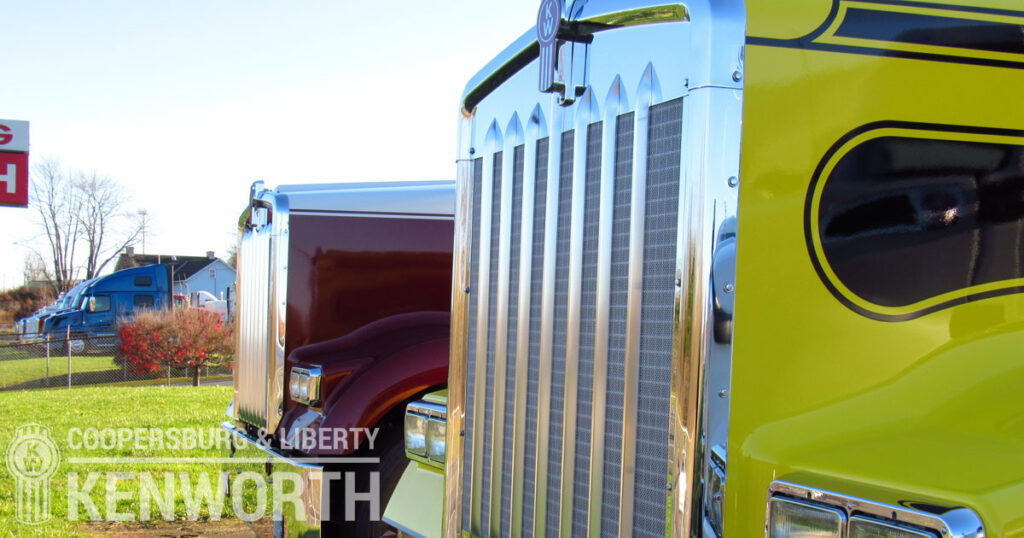 It's been called "The King of The Road." The iconic W900 is one of the most-loved and desired American trucks ever made, a true status symbol that also brings superior performance and hauling ability. Currently, these amazing vehicles are selling fast from Coopersburg & Liberty Kenworth, making now the perfect time for drivers to get an order in for their dream vehicle.
Coopersburg & Liberty Kenworth has many variations of the extra-long 2017 W900L, the latest iteration in this classic line. Although its exterior has not changed much over the years, owing to its incredible popularity, what's under the hood is a different matter. Today's W900 models have state-of-the-art engines, suspension, and computer control systems that make them easier to drive, own, and operate than ever before.
For those looking to save money, Coopersburg & Liberty Kenworth also have plenty of used trucks for sale, particularly the 2014 W900. With many models, well under 300,000 miles, they still have years and years of service left in them. Kenworth builds their trucks to last, and a well-maintained W900 is nearly unstoppable.
The W900 is an institution for a reason, one of the most powerful trucks on the road, with looks that always turn heads. There is truly no better time than the present for interested drivers to own one of these fixtures of trucking history. Contact Coopersburg & Liberty Kenworth to learn more.
About Coopersburg & Liberty Kenworth
Coopersburg & Liberty Kenworth began in the early 1980s as a single lot outside Philadelphia, but quickly expanded. Their combination of superior expertise and high-quality service, along with the excellent Kenworth trucks for sale, made them a highly popular source for truckers and fleet managers across the area. Today, Coopersburg & Liberty Kenworth has more than forty acres of lot space devoted to their truck selection, along with a full range of on-site services that truly make them a one-stop-shop for truckers in the northeast.
For information or press inquiries, please visit https://www.coopskw.com or contact 1-866-306-5552 (PA) or 1-866-306-5553 (NJ).