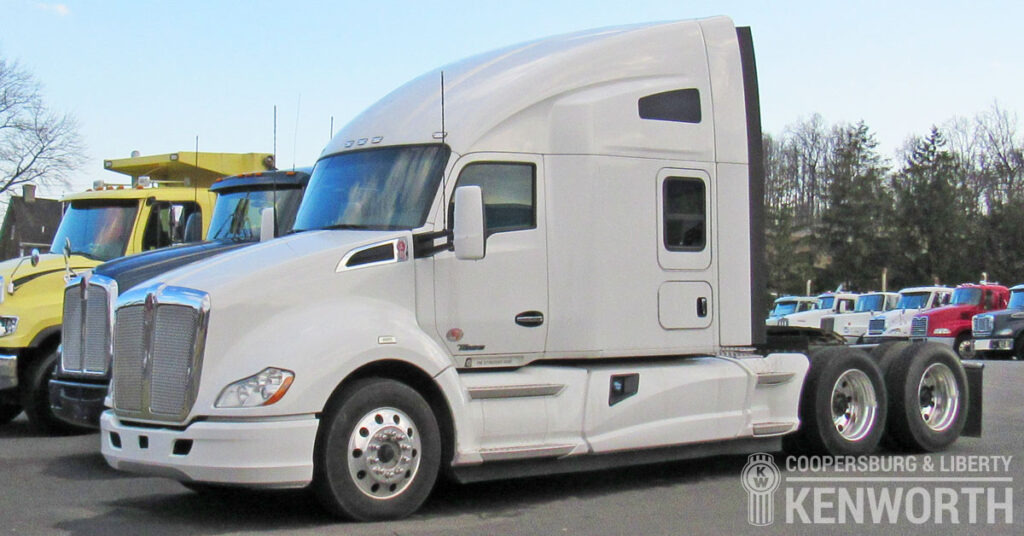 One of the great things about shopping for Kenworth trucks for sale is that they offer so many customization options. Independent owner-operators love Kenworth for how much flexibility and freedom they have to make their big rig into their big rig, full of the look and features they want while they're cruising down the road.
In particular, the Kenworth T680 offers plenty of customization. It's not just the most fuel-efficient Class 8 truck on the road today – it's a canvas waiting for you to make it your own.
Great Ways to Customize Your Kenworth
1. Sleeper options
Few trucks offer as many different styles of sleeper cab as the T680, so it's possible for every driver to find the perfect balance between space, comfort, height, and weight. For those who want their truck to be a home away from home, the two 76-inch options – a high roof or a mid-roof – offer loads of headroom and extra storage space. To optimize for load size, there are also 52- and 40-inch options.
The 52-inch mid-roof is particularly popular. It has a near-perfect balance between size and weight.
2. Color
With a T680, you've got a choice of two different interiors – a warm tan or a sleek grey look. They can come in a range of exterior paint jobs, with nine stock colors. Of course, if you're getting your Kenworth trucks for sale from us here at Coopersburg & Liberty Kenworth, the sky is the limit. Our computerized paint facility can make your wildest dreams into a reality!
3. Interior accessories
There's so much you can add to your cab's interior straight from the factory! Just a few of your options here include:
Swiveling table\workbench – located behind the passenger seat, you can sit down to a good meal, play games, or more. It even seats two, with one on the bed.
TV mount – A T680 can hold a flat screen up to 23″.
Fridge – A minifridge can be mounted beneath the table, perfect for storing food items for later.
Wardrobe – Want to keep a stock of clothes? Not a problem! One of the side cabinets can hold several outfits.
Plus, we also have a huge parts and accessories store. If it's not a stock Kenworth component, we probably have a third-party alternative to fill any need!
Want to test-drive a T680 for yourself? Just visit Coopersburg & Liberty Kenworth.