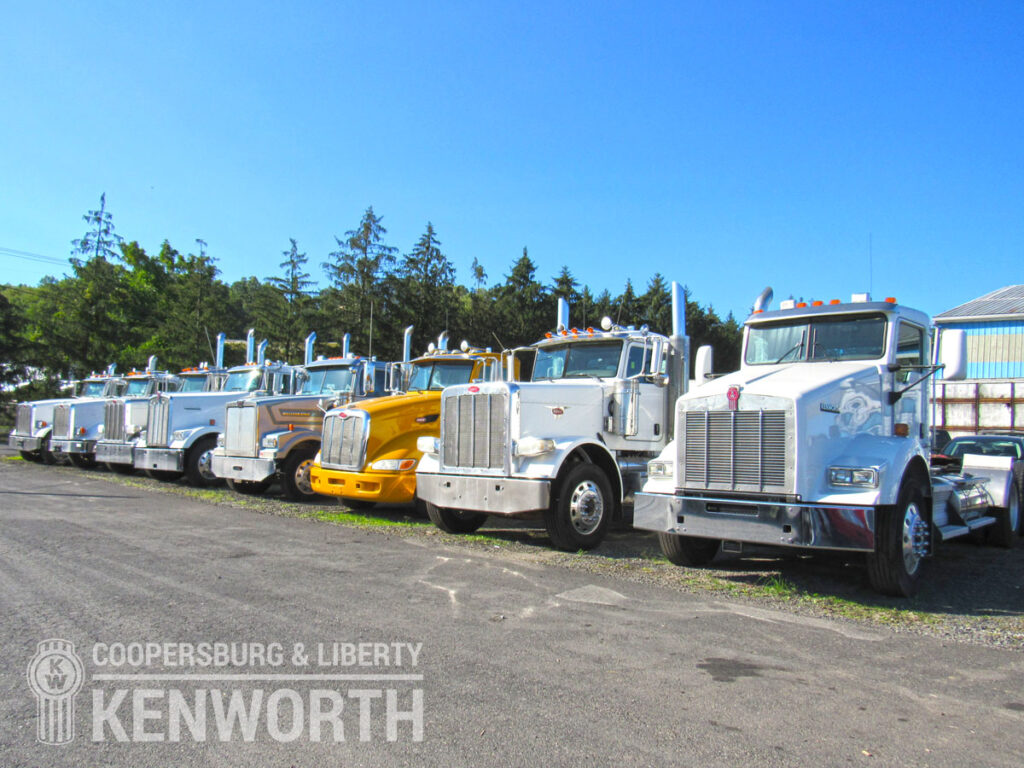 Day Cab Trucks for Sale at Coopersburg & Liberty Kenworth
There's no shortage of day cab trucks for sale across the eastern seaboard, but few truck dealers give you so many reasons to work with them as we do here at Coopersburg & Liberty Kenworth. We're one of the most successful truck dealers in the area, and we're proud of the reputation we've built over the years as a top destination for both major fleet owners, as well as independent owner-operators.
Why? We simply offer more: More trucks, more options, more customization, and more reasons to keep coming back.
Why Turn to Coopersburg & Liberty When Looking for Day Cab Trucks for Sale?
1. Huge Selection
When you visit Coopersburg & Liberty Kenworth, you'll see acre after acre of trucks. Across our two lots in Pennsylvania and New Jersey, we've got more than forty acres full of trucks, in every type and configuration you could ask for, along with plenty of trailers to match. We've also got specialty vehicles including dump trucks, fire trucks, and tankers.
Plenty of folks come to visit just to see the vast lineup we've got, and that's fine too.
2. Both New and Used Options
If you're looking for the latest and greatest in Kenworth day cab trucks for sale, Coopersburg & Liberty Kenworth is definitely the place to visit. We've got all the 2017 models in stock, featuring the newest innovations in The World's Best trucks.
But that isn't all we carry! We're also a full used truck lot, featuring all the major truck brands including Peterbilt, Volvo, Mack, and Freightliner. And of course, that means we're happy to discuss trade-ins on virtually any heavy working vehicle you might wish to sell, as long as it's still running.
3. Full Body Work and Repair Shop
We're a fully-authorized service outlet for Kenworth trucks, as well as having the capacity to service other brands and even handle state safety and emissions inspections. Nineteen separate service bays means there's rarely ever a wait to have your truck serviced, and we'll keep you updated throughout the process as work is done.
4. A Huge Parts & Upgrade Supply
Along with our main lots, we also stock tens of thousands of parts and upgrade options for your vehicle. If it's not in stock, we can almost certainly order it for you at competitive prices, and also handle the installation. We're truly a full-service truck outlet, with everything you need to outfit a fleet, or just tweak your personal vehicle to be perfect for your needs.
The best way to experience Coopersburg & Liberty Kenworth is to see it for yourself! Come visit either of our two locations, and we'll be happy to help you in any way we can.