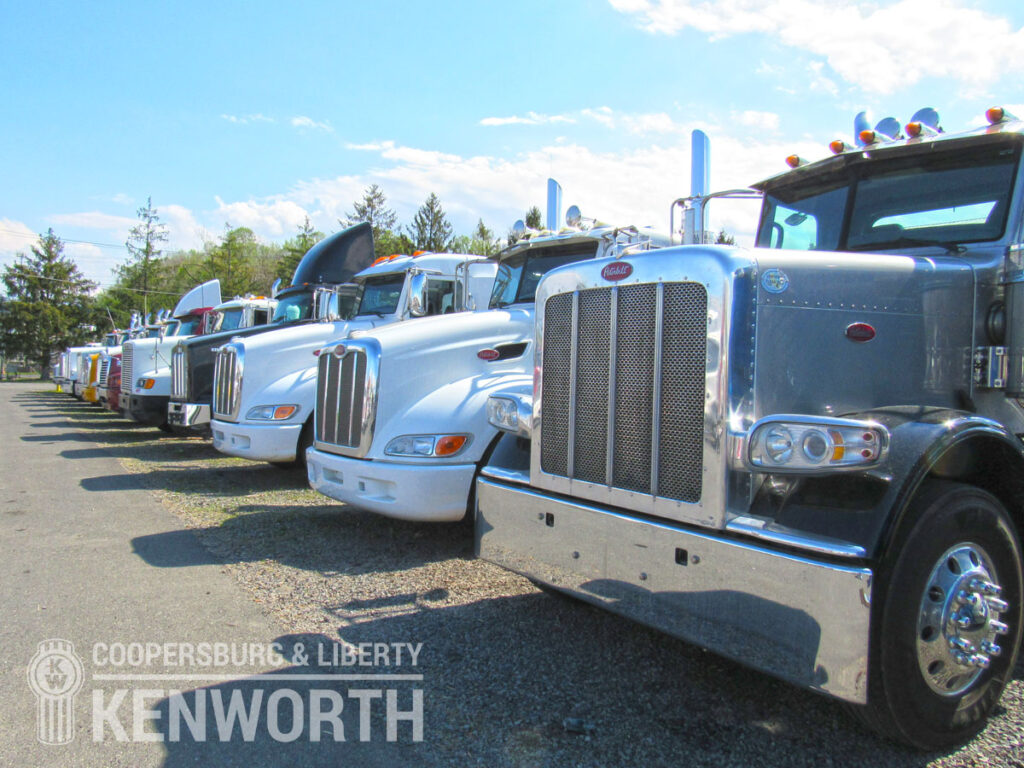 Daycab trucks are one of the backbones of many major construction, hauling, and digging projects. They need to be able to go where they're needed, moving materials around sites and across town while incurring a minimum of extra expense to the project.
Through Coopersburg & Liberty Kenworth, you can expand your fleet of trucks with our vast selection of daycab trucks for sale. We carry the latest in Kenworth technology, as well as a wide variety of used vehicles from all the major brands. If you're in the eastern Pennsylvania or New Jersey areas, there's no better option around for procuring new heavy trucks at reasonable prices.
Our lineup of great daycab trucks for sale includes:
Kenworth W900: Well-known as one of the most powerful and versatile trucks on the road, the W900 has fifty years of excellence behind it. It's a true legend in trucking, and still one of the best options for both fleets and owner-operators who need a truck which can handle virtually any job effortlessly.
Kenworth C500: Not every job begins and ends on well-maintained roads and a nice piece of asphalt. The Kenworth C500 is a true monster, capable of astounding off-road feats which can take it anywhere, and while hauling huge loads at the same time. If your projects mean dirt, mud, trees, and other obstacles most trucks can't handle, you need a C500 in your fleet.
Kenworth T440: Why pay for a Class-8 truck when your work only requires medium duty on local jobs? The T440 is among the most popular Class 7 vehicles on the road. They are substantially cheaper than a Class 8, while still bringing plenty of hauling power. These multipurpose trucks are a mainstay at construction sites across America.
And don't forget our used lineup! We keep dozens of used day cab trucks for sale ready to drive off the lot every day. Our used stock changes frequently, but models you'll typically see include:
Peterbilt 367s
Peterbilt 388s
Mack Titans
Freightliner Cascadias
Freightliner Centuries
International 8600s
And, of course, we have plenty of used Kenworth options as well, including plenty of barely-used 2016 models. It's the perfect way to build out your fleet, for less. Contact us to ask about specific models!