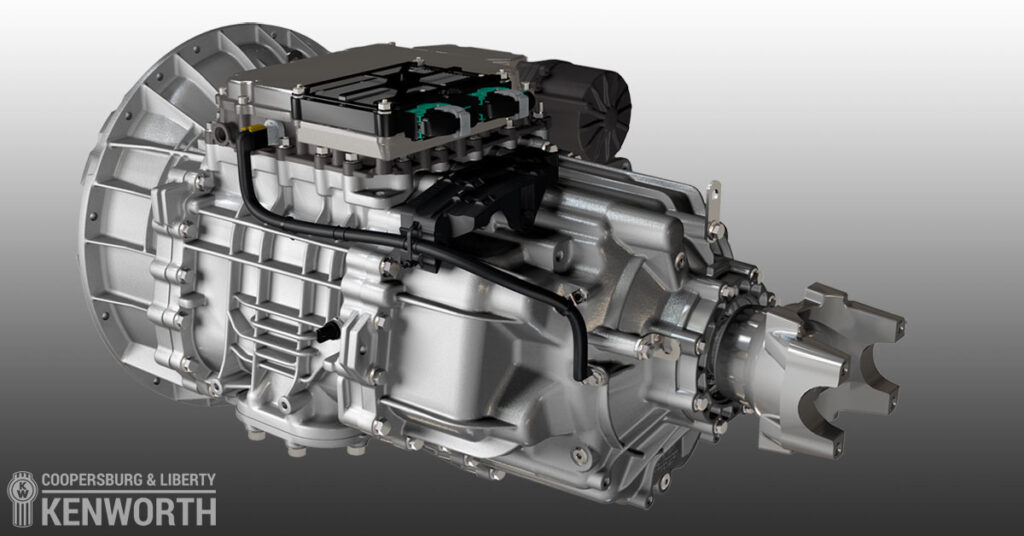 November 15, 2017 – Coopersburg, PA
The T680 Kenworth may be best known for its superior aerodynamics and having the highest fuel efficiency among Class 8 trucks. It delivers plenty of power as well. With the new option to include an Endurant 12-speed automated transmission they could be more powerful than ever. Not available to Coopersburg & Liberty Kenworth.
A Different Kind of Transmission
The Endurant 12-speed is designed specifically to go alongside the heavy-duty Cummins X15 Efficiency Series engine. It was purpose-built to work seamlessly with the X15, bringing superior power, control, and driver convenience while hauling extremely heavy loads. With engine ratings up to 510-hp and 1,850 lb-ft of torque, it is more than capable of getting the job done.
Better yet, it does this without sacrificing the legendary fuel efficiency of the T680 Kenworth. The Endurant 12-speed adheres to the T680 design philosophy by weighing over 100 pounds less than competing automated transmissions. In addition, it also features a cooler-less precision lubrication system that can go up to 750,000 miles without a fluid change. This makes it perfect for helping keep the T680 on the road, rather than in the repair bay.
This powerful combination of the Endurant 12-speed automated transmission and Cummins X15 engine is now available from Coopersburg & Liberty Kenworth. Test drives are available upon request.
About Coopersburg & Liberty Kenworth
Coopersburg & Liberty Kenworth has always been dedicated to providing the best all-in-one services to both fleet managers and independent owner-operators. They proudly carry the latest in trucks from Kenworth along with a wide selection of used working vehicles of all types, makes, and models. They are renowned for their high-quality service, extensive upgrades and repair facilities located on-site for easy access. This makes them a top destination for trucking enthusiasts in the area.
For more information or press inquiries, contact 866.306.5552 (PA) or 866.306.5553 (NJ).