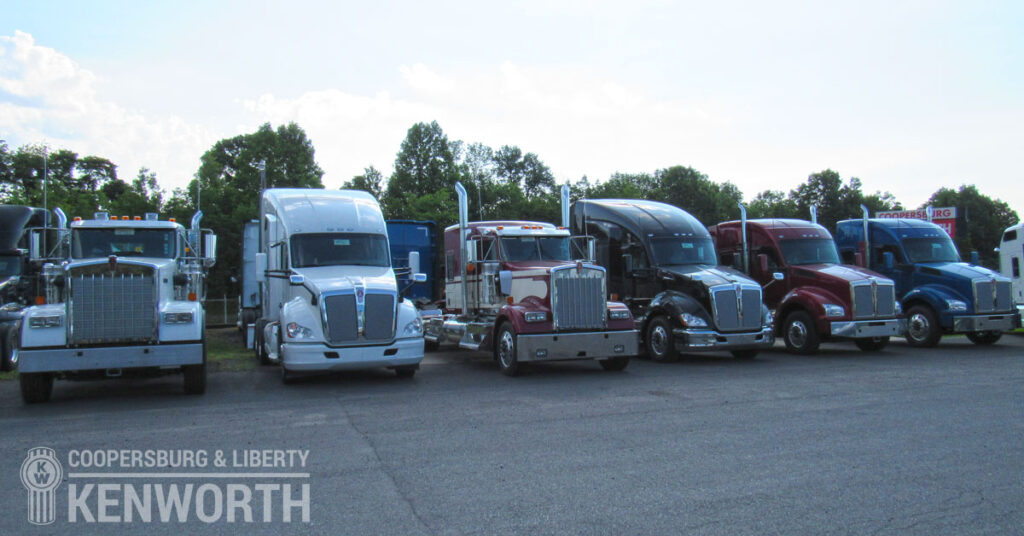 Kenworth is well-known around the world as being among the best brands in trucking. Kenworth combines absolutely top-rate engineering and technological advancements, while still keeping the price reasonable for both owner-operators and larger organizations needing to maintain a budget.
However, why pay more than you have to? Kenworth has a thriving used vehicle inventory, which allows you to buy "The World's Best" trucks for even less. With the new 2017 models making waves, it's very much a buyer's market for used Kenworth's, and that's great news for anyone looking to invest in additional vehicles.
Used Kenworth Trucks in PA & NJ Simply Make Sense
Coopersburg & Liberty Kenworth carries a full line of new Kenworth models, but we also stock a huge number of used vehicles of all possible types and configurations. Between our two lots in Coopersburg, PA, and Swedesboro, NJ, we have dozens of used Kenworth trucks available at any time.
These include all the most popular Kenworth models, such as:
The premium T880

The energy-efficient T680

The legendarily strong W900

The go-anywhere off-road C500

The mid-duty Class 6 T270

And more!
We also have them available in a wide range of configurations and for differing trailer types, including dump trucks, haulers, flatbeds, as well as plenty of options in cab types, both large and small.
If you see one that's almost what you need, we can do full customization as well. Our on-site service and body shop is capable of installing any upgrades you need, and our own parts shop stocks tens of thousands of options to choose from. If you need spare parts to take home for your own garage, you've got that option as well. We even keep a stock of used parts for extra savings.
Additionally, our used lots aren't solely devoted to Kenworth. Our used truck selection encompasses all the major brands, including Peterbilt, International, Mack, Volvo, Freightliner, and Western Star. This also means that if you're looking to upgrade, we'll take virtually any make and model of truck for trade-in, as long as it's still running.
And the combination of used + trade-in means gigantic savings on a fleet upgrade.
Make Coopersburg & Liberty Kenworth Your First Call
No matter whether you're in the market for new or used Kenworth trucks in PA & NJ, Coopersburg & Liberty Kenworth is here to serve with satisfaction guaranteed. Contact us today!