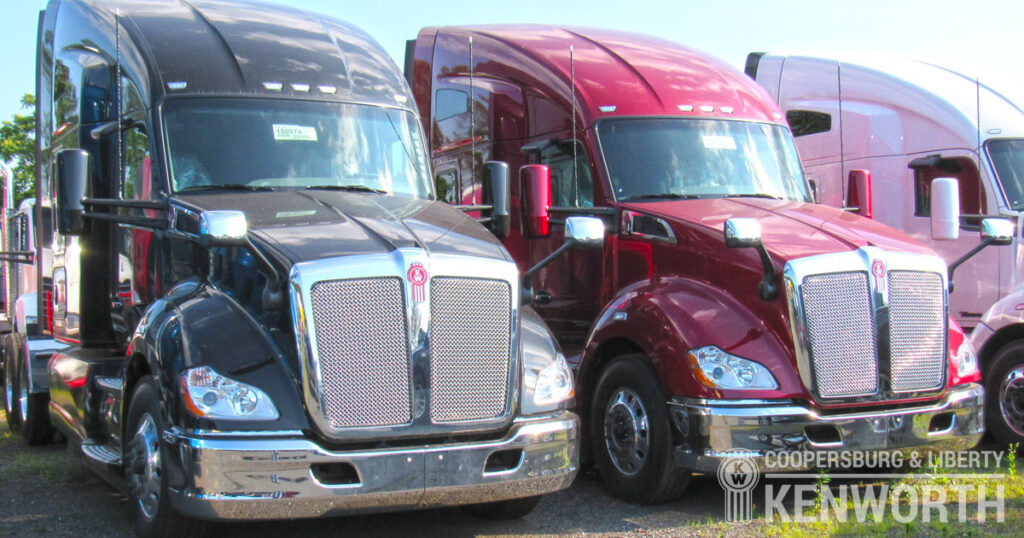 It's no secret that fleet operators around the country are looking to lower their costs in any way they can. Maintaining a fleet of vehicles is a costly proposition even in the best of times. With gas prices so unstable, it's especially important to squeeze every last dollar out of operating costs.
This is one of the reasons the T680 Kenworth is such a popular option. The T680 is nearly as high-powered as its big brother, the T880, but it's been built from the ground up to cut costs without cutting corners.
T680 Fleet Operating Costs
Streamlined Aerodynamics
Simply put, there is NO other Class-8 truck on the road with the same level of aerodynamics as the T680. Every inch of the truck was designed to minimize wind resistance, translating right to improved gas mileage on every run. It's a big part of why it was named 2013's Commercial Truck of the Year by the ATD.
Smart Onboard Systems
The T680 Kenworth comes with an onboard computer that's like having another co-driver. It's constantly monitoring the truck and its performance, including tire pressure, fuel mileage. The onboard computer can make suggestions to the driver to improve performance, as well as deploying smart strategies while coasting or on cruise control to ensure fuel use is at a minimum.
Highly-Tuned PACCAR Engines
Whether you pick the fuel-efficient MX-11 or the heavy-duty MX-13, you're getting a light-weight engine that still packs the horsepower needed to haul your loads wherever they need to go. PACCAR engines are made from compacted graphite iron to minimize weight, without compromising safety or performance.
Low-Weight Sleeper Cabs
The T680 has multiple options in sleeper cabs, including flat- and mid-roof options which shave hundreds of pounds off of the cab weight, while still leaving your drivers with room to live and sleep. This doesn't just increase fuel efficiency; it also leaves you with more weight left over for your loads.
Coopersburg & Liberty Kenworth is Your One Stop Shop
With a full range of both new and used T680 Kenworth models, as well as a vast parts and accessories shop, Coopersburg & Liberty Kenworth can provide everything a growing fleet needs for success. The addition of T680s to your garage can radically lower costs, while keeping your drivers happy.